Educational Background

​I attended Saint Xavier University for my bachelors degree and graduated in 1998. I attended Governors State University for a masters degree in multi-categorical special education and Concordia University for a masters degree in educational leadership. I am certified in the Orton- Gillingham multi-sensory approach to language.

Weekly and Monthly Assignments/
​Units of Study
September 2018

Welcome back to a new school year!

This month, we will begin a 9 week unit on:

RL2.1

Ask

and

answer

such

questions

as

who,

what,

where,

when,

why,

and

how

to

demonstrate

understanding

of

key

details

in

a

text.

RL2.2 Recount stories, including fables and folktales from diverse cultures, and determine their central message, lesson or moral.

RL 2.3 Describe how characters in a story respond to major events and challenges.

Recount

stories,

including

Students will participate in the

Fundations program.

Fundations is a multisensory, structured, systematic, cumulative, and explicit program with a clear and thoroughly documented research basis. The program focuses on student development by differentiating instruction, and actively engaging students in their learning. Students will have to practice fluency throughout the week at school and at home.

We also have trick or sight words to practice:

Students have a practice test on spelling words Thursday and a final test on Friday.

​

Students should read aloud from a favorite book at least 3 times per week for 15-20 minutes to improve their fluency. Research shows that repeated practice with an adult modeling appropriate rate and fluency increases your child's fluency.

In the area of writing, students are expected to self-edit their work through the use of COPS (capitalization, organization, punctuation, and spelling). Whenever students hand in writing assignments, they should include the COPS checklist on their papers. In the last few quarters, we are focused on writing opinion pieces and research papers.

In math, we are .

Positive Norms to Encourage in Math Class

by Jo Boaler @ youcubed from Stanford University

Everyone can learn math to the highest level.
Mistakes are valuable
Questions are really important
Math is about creativity and making sense
Math is about connections and communicating
Depth is much more important than speed
Math class is about learning and not performing

http://www.mrmathblog.com/third-grade-math.html

1st Quarter Units of Study:

​

​

RL2.2

Recount

stories,

including

fables

and

folktales

from

diverse

cultures,

and

determine

their

central

message,

lesson

or

moral.
Powered by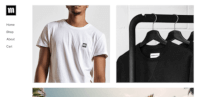 Create your own unique website with customizable templates.
Photos used under Creative Commons from savanasdesign, savanasdesign, educators.co.uk Philip McErlean